Advisory Committees
Health care providers, government agencies, community-based organizations, professional associations, and other key partners are coming together to support this initiative to make California's communities ACEs Aware.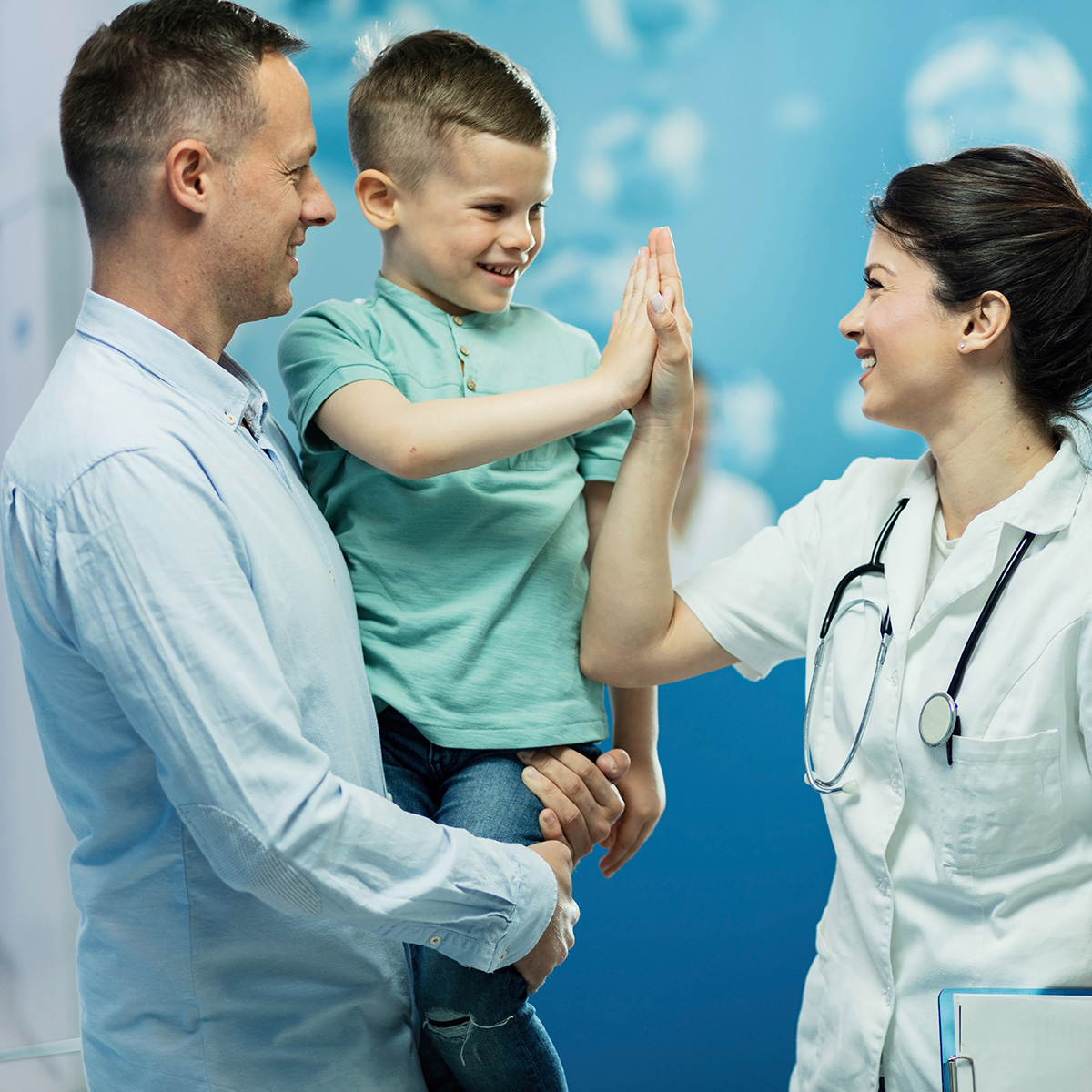 Trauma-Informed Primary Care Implementation Advisory Committee
The purpose of the California Surgeon General's Trauma-Informed Primary Care (TIPC) Implementation Advisory Committee is to advise the Office of the California Surgeon General and the Department of Health Care Services on the promising models, best practices, evolving science and clinical expertise for the implementation of trauma-informed care systems in California.
This includes prevention of and screening for ACEs in primary and specialty care, as well as integrated response including mental and behavioral health services, care coordination, and advancement of diagnostic tools and services to address toxic stress.
American Academy of Pediatrics
Anthem Blue Cross
Blue Shield of California
Blue Shield of California Foundation
California Academy of Family Physicians
California Behavioral Health Directors Association
California Conference of Local Health Officers
California Department of Health and Human Services
California Department of Public Health
California Department of Social Services
California Governor's Office of Planning & Research
California Health Care Foundation
California Maternal Quality Care Collaborative
California Medical Association
California Pan-Ethnic Health Network
California Primary Care Association
California State Association of Counties
Californians for Safety & Justice
Center for Youth Wellness
County Health Executives Association of California
County Welfare Directors Association of California
Didi Hirsch Mental Health Services
First 5 California
Kaiser Permanente
L.A. Care Health Plan
Sutter Health
The California Endowment
The Permanente Medical Group
University of California, San Francisco
Subcommittee Members
The Provider Engagement & Education Subcommittee provides strategic advice on increasing the number of providers who complete state-certified core ACE training and supporting providers in integrating ACE screening and clinical response into their practice.

Yvonne Choong (Co-Chair) – California Medical Association
Demetria Malloy, MD (Co-Chair) – Anthem Blue Cross
Eric Ball, MD – CHOC Children's, American Academy of Pediatrics
Marti Baum, MD – California Medical Association
Kim Bower, MD – Blue Shield of California Promise Health Plan
Nancy Goler, MD – The Permanente Medical Group
Stephen Lockhart, MD – Sutter Health
Shelley Rodrigues – California Academy of Family Physicians
Mike Witte, MD – California Primary Care Association
The Clinical Implementation Subcommittee provides input and clinical expertise on developing guidance and tools to help providers: a) Better understand toxic stress physiology and ACE-Associated Health Conditions (AAHCs); b) Implement ACE screenings, evidence-based interventions, and trauma-informed care; and c) Reduce health disparities.

Leon Altamirano, PsyD – North County Health Services
Deirdre Bernard-Pearl, MD – Santa Rosa Community Clinics
Tanya Dansky, MD (Facilitator) – ACEs Aware Clinical Advisor
Ken Epstein, PhD – University of California, San Francisco
Liza Eshilian-Oates, MD – Kaiser Permanente Southern California
Mike Flaningam, MD – Sutter Medical Group, Sacramento
Rachel Gilgoff, MD, MPH, FAAP – Stanford University
Nancy Goler, MD – Permanente Medical Group
Lisa Gutierrez Wang, PhD – County of Santa Cruz
Simone Ippoliti, PNP – Bayview Family Health Center
Dayna Long, MD – UCSF Benioff Children's Hospital Oakland
Chris Longhurst, MD – University of California, San Diego
Eddy Machtinger, MD – University of California, San Francisco Medical School
Brigid McCaw, MD, MS, MPH – Senior Clinical Advisor, CALQIC, University of California, San Francisco
Connie Mitchell, MD, MPH – California Department of Public Health
Matt Pantell, MD, MS – University of California, San Francisco
Rachel, MD – FPA Women's Health
Adia Scrubb, MD, MPP – California Academy of Family Physicians
Shannon Thyne, MD – University of California, Los Angeles Children's Hospital
Linda Zane, MSN-FNP – Hill Country Community Clinic
The Network of Care Subcommittee recommends roadmaps for improving collaboration and coordination across the health care and social service system – between health plans, health centers, clinicians, and clinical and community organizations in responding to identification of ACEs in primary care.

Yvonne Choong – California Medical Association
Afomeia Tesfai – Center for Youth Wellness
Frank Mecca (Co-Chair) – County Welfare Directors Association of California
Jonathan Goldfinger, MD, MPH, FAAP – Chief Executive Officer, Didi Hirsch Mental Health Services
Mary Ann Hansen (Co-Chair) – First 5 Association of California
Michael Brodsky, MD – L.A. Care Health Plan
Edward Machtinger, MD – University of California, San Francisco
With the Office of the California Surgeon General, the Clinical Advisory Subcommittee developed the online training curriculum to certify Medi-Cal providers to receive payment for screening Medi-Cal patients for ACEs. The Clinical Advisory Subcommittee also developed the ACE Screening Clinical Algorithm to help providers assess whether a patient is at low, intermediate or high risk of a toxic stress physiology, and how to incorporate ACE screening results into clinical care and follow-up plans.

Nadine Burke Harris, MD, MPH – California Surgeon General
Devika Bhushan, MD – Office of the California Surgeon General
Karen Mark, MD, MPH – California Department of Health Care Services
Connie Mitchell, MD, MPH – California Department of Public Health
Eddy Machtinger, MD – University of California, San Francisco Medical School
Alicia Lieberman, PhD – University of California, San Francisco Medical School
Leigh Kimberg, MD – University of California, San Francisco Medical School
Dayna Long, MD – University of California, San Francisco Benioff Children's Hospital Oakland
Sheela Raja, PhD – University of Illinois at Chicago
Shairi Turner, MD, MPH – Florida Department of Health
Shannon Thyne, MD – University of California, Los Angeles Children's Hospital
Leena Singh, DrPH, MPH – Center for Youth Wellness
Ken Epstein, PhD – University of California, San Francisco
Nancy Goler, MD – Permanente Medical Group
Brigid McCaw, MD, MS, MPH – Senior Clinical Advisor, CALQIC, University of California, San Francisco