Clinical Assessment & Treatment
Identifying ACEs and risk of toxic stress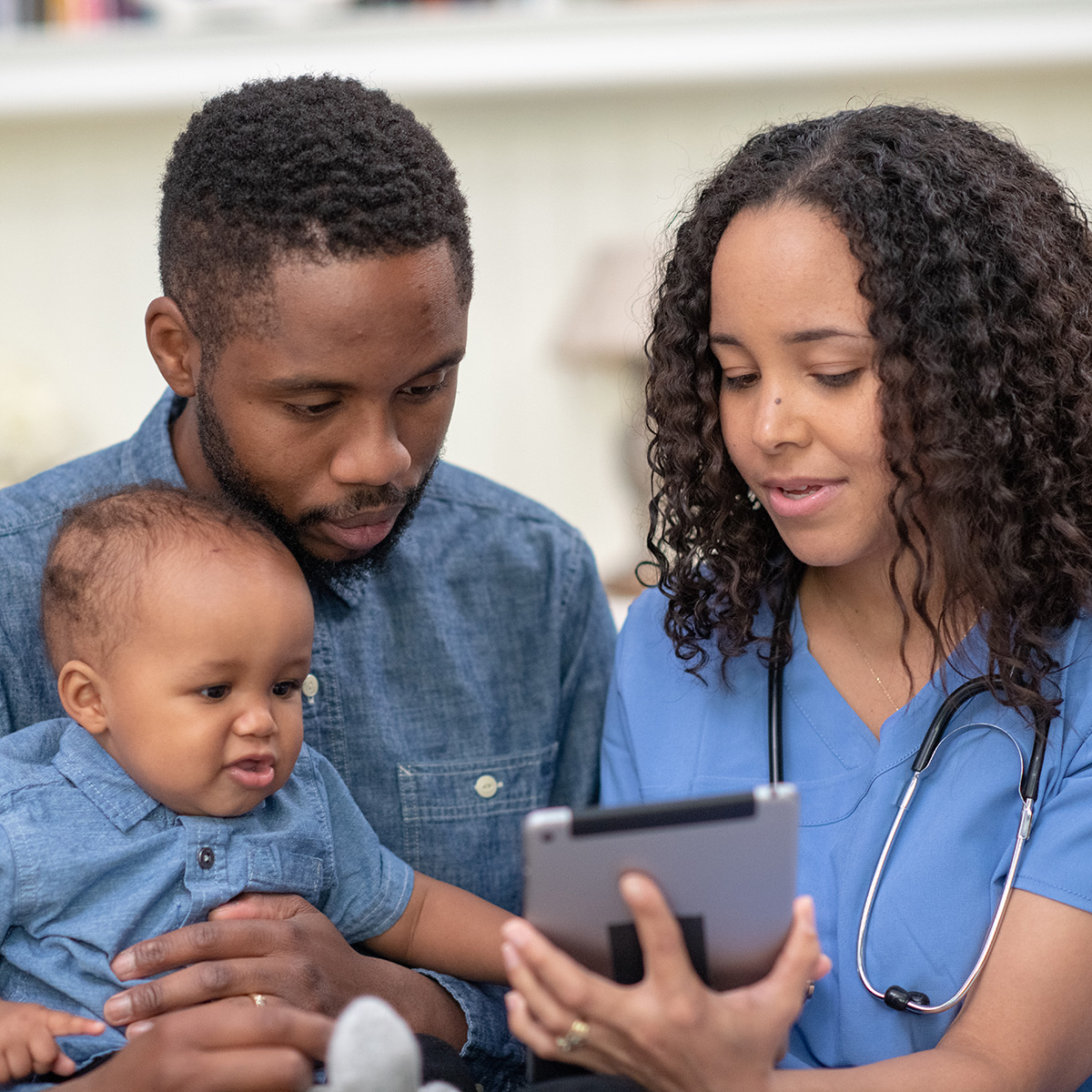 Screen and Treat
Screening for ACEs and responding with evidence-based interventions and trauma-informed care can prevent and treat toxic stress to improve patients' physical and mental health.
Screening for ACEs involves assessing for exposure to adversity, clinical manifestations of toxic stress, and protective factors. Clinical teams should use the ACEs and Toxic Stress Risk Assessment Algorithm to assess whether a patient is at low, intermediate, or high risk for having a toxic stress physiology.
Based on a patient's risk for a toxic stress response and the protective factors that are in place, clinical teams should work with patients to jointly develop an evidence-based treatment plan.
The ACEs and Toxic Stress Risk Assessment Algorithm indicates providing:
Education and anticipatory guidance (proactive counseling that anticipates likely upcoming concerns) on ACEs, toxic stress, and protective factors;
Evidence-based stress mitigation strategies; and
Links to both internal resources and community-based support services and interventions, as appropriate.
The clinical response to identification of toxic stress should include:
1. Applying principles of trauma-informed care, including establishing trust, safety, and collaborative decision-making.
2. Supplementing usual care for ACE-Associated Health Conditions with patient education on toxic stress and discussing strategies that can help regulate the stress response, including:
Supportive relationships, including with caregivers (for children), other family members, and peers
High-quality, sufficient sleep
Balanced nutrition
Regular physical activity
Mindfulness and meditation
Experiencing nature
Mental health care, including psychotherapy or psychiatric care, and substance use disorder treatment, when indicated
3. Validating existing strengths and protective factors.
4. Referrals to patient resources or interventions, such as educational materials, social workers, school agencies, care coordination or patient navigation, and community health workers.
5. Follow up as necessary, using the presenting ACE-Associated Health Condition(s) as indicators of treatment progress. 
Increasing ACEs awareness and training has never been so important. Together, we can significantly improve the health and well-being of children, adults, and families to help save lives.
See the ACEs Aware Clinical Team Toolkit for more detailed information about prevention, early recognition, and evidence-based intervention.