Grantee Highlights
San Diego Health Care Quality Collaborative, Lincoln Families, and Latinx Physicians of California
San Diego Health Care Quality Collaborative, Lincoln Families, and Latinx Physicians of California
Since receiving their grant awards in June 2020, ACEs Aware grantees have been hard at work executing a range of activities to inform and educate Medi-Cal providers about the importance of screening for ACEs and responding with trauma-informed care.
San Diego Health Care Quality Collaborative, Lincoln Families, and Latinx Physicians of California are in the Grantee Spotlight for January, and each organization is leading an exciting body of work though provider engagement and communications.
Three Questions with San Diego Health Care Quality Collaborative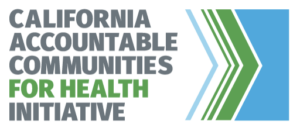 The San Diego Health Care Quality Collaborative (SDHCQC) supports and spreads the use of best practices among health care providers in San Diego. Their mission is to engage health care stakeholders in enhancing the health care system and to support, educate, and engage patients in population health efforts, including healthy behaviors and accessing high quality health care.
How has the ACEs Aware grant impacted your organization?
The ACEs Aware provider engagement grant has enabled the San Diego Accountable Community for Health (ACH) to continue its work to build cross-sector relationships to support community health, wellness, and equity. Building clinical-community linkages is crucial to our effort to redefine our local health system to extend beyond traditional health care institutions.
The ACEs Aware grant will enable us to host an interactive ACEs Network of Care Learning Collaborative and to write two practice papers. The Learning Collaborative will convene representatives from health care organizations, social services agencies, and community-based organizations, as well as community members with lived experience, to learn from each other and work together to create a shared vision for an inclusive ACEs network of care. The practice papers will explore the role of ACHs across the United States and highlight the innovative work of the Community Information Exchange in San Diego in assessing and addressing ACEs.
How does your team incorporate trauma-informed principles in their everyday work?
As the backbone organization for a multi-sector initiative, our work is grounded in the key principles of collaboration, trust, and empowerment. We work with partners in shared decision making, provide a safe space for dialogue, encourage transparency, and welcome differing perspectives and points of view. We embrace the diverse histories, cultures, and experiences of our partners as strengths from which to build health equity.
What activities have you accomplished so far in your grant work?
The Learning Collaborative will involve a combination of large group sessions, small pre-assigned team meetings, and self-paced learning. All group sessions and team meetings will be held virtually on Zoom. We are in the process of developing materials and engaging an experienced facilitator for the Learning Collaborative. We are working with an expert in E-learning, online teaching, and adult education to assure that we design a collaborative process that is both effective and engaging. We are also in the process of conducting outreach to engage stakeholders from health care, social services, and community-based organizations to participate in the learning collaborative.
Three Questions with Lincoln Families

Lincoln Families was founded in 1883 as the first racially integrated orphanage in Northern California. They provide preventative, individualized, and comprehensive support services with a focus on three core areas that disrupt cycles of poverty and trauma: education, family, and well-being.
Tell us about some of the ways the ACEs Aware Grant has impacted Lincoln Families.
The ACEs Aware provider engagement grant lets us share a creative mind-body approach with school-based Medi-Cal providers and the youth they serve, all around the state, in a time of tremendous uncertainty, loss, and stress. Another wonderful aspect of receiving the grant is that we have become part of a dynamic and supportive grantee community. It generates so much hopefulness and momentum to interact with other organizations taking on this fight in different and similar ways.
What activities have you accomplished so far in your grant work?
We have held several sessions in the Psychotherapeutic Art Interventions for Navigating Trauma (PAINT) procedure, reaching 55 early childhood and school-based mental health providers. We are now moving into smaller discussion groups for case-based and shared learning.
Are there any new directions you want to go in because of this ACEs grantee experience?
Lincoln Families has a long history of disrupting poverty and the intergenerational transmission of trauma. So much of what we do is already aligned with the ACEs Aware movement. Through this grantee experience, we have been able to work more closely with the California Surgeon General and have had the opportunity to attend webinars with Dr. Nadine Burke Harris in which she translates the science of toxic stress for those of us who are critical to improving health outcomes, but are not doctors. We are now, more than ever, equipped with the knowledge needed to create responsive programs and networks that target toxic stress and associated health conditions.
Three Questions with Latinx Physicians of California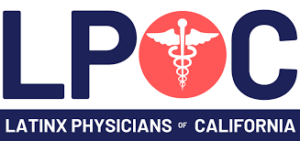 Latinx Physicians of California (LPOC) is empowering Latinx physicians, medical professionals, and medical students through education, advocacy, and health policy to support efforts to eliminate health disparities and to promote and optimize health and the quality of life for Latinx in California.
How has the ACEs Aware grant impacted your organization?
Since becoming an ACEs Aware grantee in June 2020, LPOC has formally introduced the topics of ACEs and trauma-informed care, and continually promoted ACEs information, training, and events to nearly 5,000 Latinx medical professionals, students, and future medical students via our website, Facebook, Twitter, and LinkedIn. Leadership and members have increased their understanding of ACEs and have made the issue a priority for the organization. ACEs is now one of our three focus projects.
How important is ACEs Aware to the Latinx community and future generations?
Latinxs represent 38 percent of the population in California and the number is rising. They are a group highly affected by ACEs. For Latinx immigrants and LGBTQ populations, ACEs are even more pronounced, which is why it is so important that LPOC is involved in the ACEs Aware initiative.
What activities have you accomplished so far in your grant work?
Very few images within stock photography portray Latinx people as doctors, nurses, and patients, mirroring a huge void in representation. To address this disparity, we are using our communications grant to work with LPOC members to conduct photo and video shoots to represent Latinx medical professionals talking to and counseling patients, reviewing results with patients, interacting with other medical colleagues, and more.
In our videos, we capture doctors sharing their experience with ACEs and taking the Becoming ACEs Aware in California training, what ACEs mean to them and their patients, and what it has been like implementing ACEs screening in their daily practice. Our first set just launched and can be found on our website and social media pages.
---
To learn more about ACEs Aware grant awards, visit the Grants page.