Screening for Adverse Childhood Experiences
Identifying ACEs and other social determinants of health in children and adults, and providing targeted intervention, can improve efficacy and efficiency of care, support individual and family health and well-being, and reduce long-term health costs.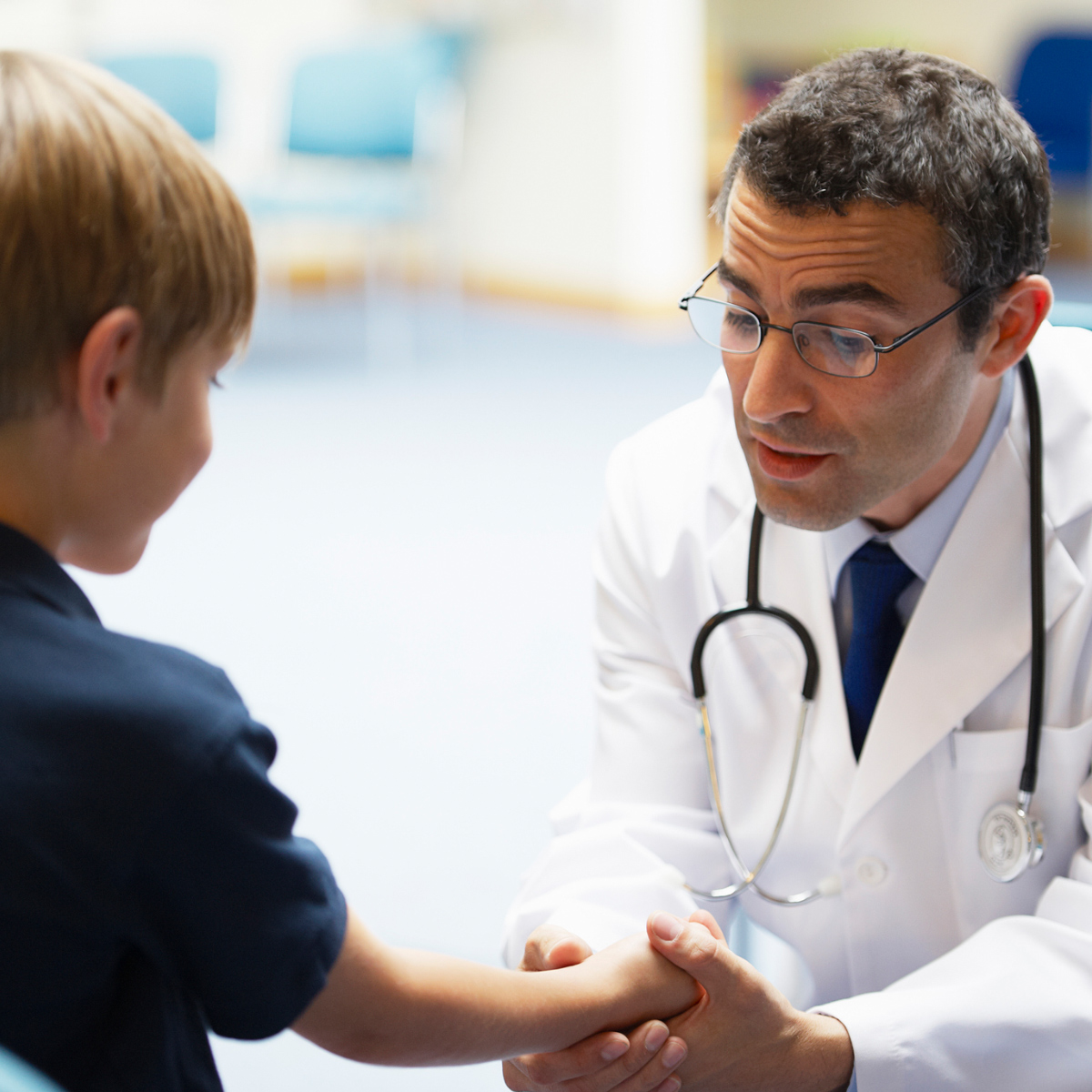 What are ACEs?
Adverse Childhood Experiences (ACEs) are stressful or traumatic experiences people have by age 18 that were identified in the landmark Centers for Disease Control and Prevention (CDC) and Kaiser Permanente (KP) Adverse Childhood Experiences Study. ACEs relate to 10 categories of abuse, neglect, and/or household dysfunction. (1) A child or adolescent who experiences ACEs without the buffering protections of trusted, nurturing caregivers and safe, stable environments can develop a toxic stress response, which can impact brain development, hormone and immune systems, and genetic regulatory systems.
Research shows that individuals who have experienced ACEs are at significantly increased risk of serious health consequences, including at least 9 of the 10 leading causes of death in the United States. (2) (3) Identifying a history of trauma in children and adults, and providing trauma-informed care, can lower long-term health costs and support individual and family wellness and healing.
How do you screen for ACEs?
An ACE screening evaluates children and adults for a history of exposure to 10 categories of adversity during the first 18 years of life:
Abuse: physical, emotional, and sexual abuse
Neglect: physical and emotional neglect
Household dysfunction: parental incarceration, mental illness, substance use, parental separation or divorce, and intimate partner violence
The following screening tools must be used to obtain Medi-Cal payment – visit the screening tools page:
For Children & Adolescents – Pediatric ACEs Screening and Related Life-events Screener (PEARLS) Tool, designed and licensed by the Center for Youth Wellness and UC California, San Francisco.
Providers receive Medi-Cal payment if the adolescent or their caregiver completes the tool. However, the best practice is for both the adolescent and the caregiver to each complete a tool.
There are three versions of the tool based on age, reporter, and format:
PEARLS for children ages 0-11, to be completed by a caregiver
PEARLS for adolescents 12-19, to be completed by a caregiver
PEARLS for adolescents 12-19, self-reported
For Adults – ACE Assessment Tool adapted from the work of Kaiser Permanente and the CDC.
If an alternative version of the ACE questionnaire for adults is used, it must contain questions on the 10 original categories of ACEs to qualify. Visit the Screening Tools page to find the ACE Assessment Tool recommended by the Office of the California Surgeon General and the Department of Health Care Services.
PEARLS can be used through age 19 and the ACE tool can be used beginning at age 18. For 18- and 19-year olds, either tool may be used. For patients 20 years and older, the adolescent self-report version of the PEARLS tool is also acceptable.
Medi-Cal payment is available for ACE screenings based on the following schedule:
Children and youth under age 21: Permitted for periodic ACE rescreening as determined appropriate and medically necessary, not more than once per year, per provider, per managed care plan.
Adults age 21 up to 65: Permitted once in their adult lifetime (up to age 65), per provider, per managed care plan (screenings completed while member is under age 21 do not count toward the one screening allowed in their adult lifetime).
How do you administer ACE screenings?
At the beginning of an appointment, the ACE assessment tool should be given directly to adult patients, caregivers for children and adolescents, and adolescent patients for completion in a private setting.
ACE assessment tools that qualify for Medi-Cal payment are available in both identified and de-identified formats so providers can choose the format that works best for them and their patients. The identified screening tool allows respondents to indicate which of the ACE categories they or their child experienced and total them to give the ACE score. The de-identified screening tool specifies only the total number of ACE categories that a patient has experienced, not which categories apply.
Implementation pilots of the PEARLS tool indicate that the de-identified format may facilitate higher rates of disclosure and greater patient comfort in pediatric settings. (4)
How do you calculate an ACE score?
The ACE score refers to the total reported exposure to the 10 ACEs categories indicated in the adult ACE Assessment Tool or Part 1 of the pediatric PEARLS tool. ACE scores range from 0 to 10.
The ACE score refers to the total number of ACE categories experienced, not the severity or frequency of any one category. The higher a patient's ACE score, the greater the risk for ACE-Associated Health Conditions. If the ACE score is different on the adolescent self-report than the caregiver report, the higher of the two ACE scores should be used for coding and treatment.
What do you do after you screen a patient?
Visit TREAT: Science & Clinical Practice to find more information and resources on how to incorporate ACE screenings into your clinical practice, create treatment plans and deliver trauma-informed care.
To bill Medi-Cal, providers should use the Healthcare Common Procedure Coding System (HCPCS) billing codes based on the results of the screening. Code G9919 is used for screens that have a score of 4 or greater (high risk) and code G9920 is used for screens that have a score of 0 to 3 (lower risk). To find more information and resources on how to bill Medi-Cal for ACEs screenings, visit Certification & Payment.
References
3:
Merrick MT, Ford DC, Ports KA, Guinn AS. Prevalence of adverse childhood experiences from the 2011-2014 Behavioral Risk Factor Surveillance System in 23 states. JAMA Pediatrics 2018; 172: 1038.
4:
Personal communication with the Bay Area Research Consortium on Toxic Stress and Health (BARC) investigators. 2019.